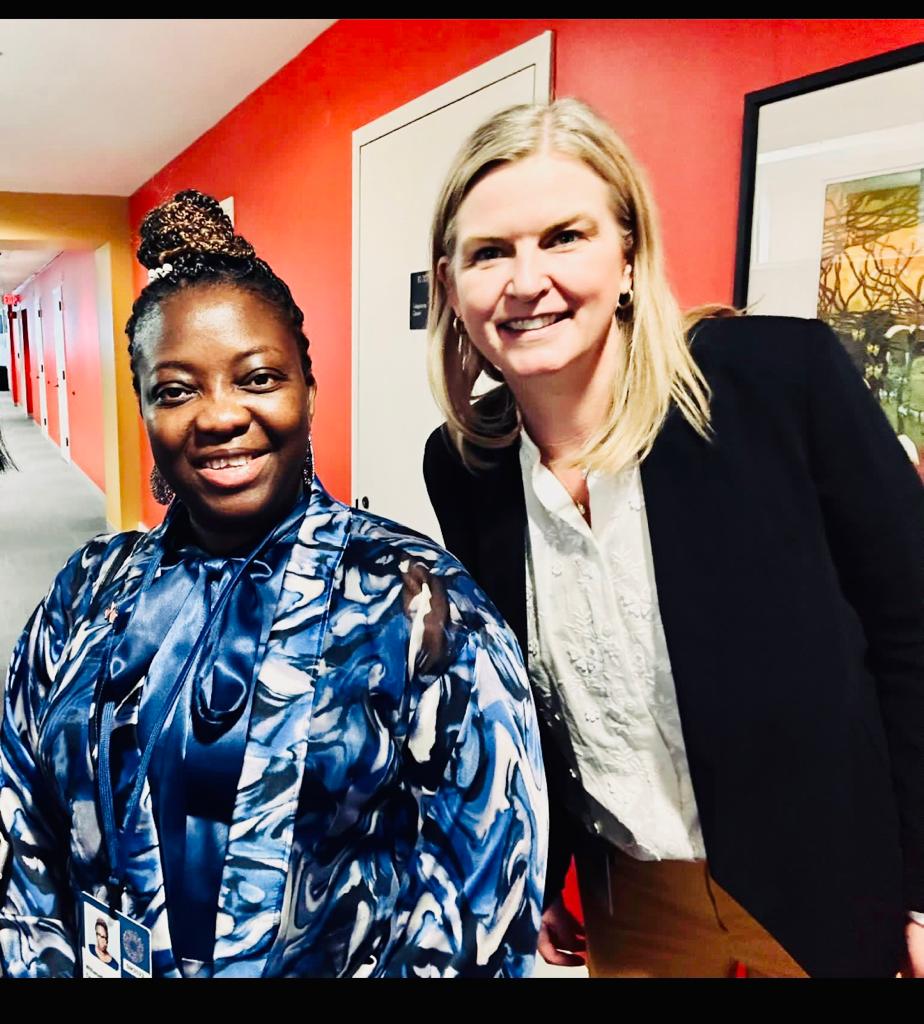 World Bank Practice Manage Camilla Holmemo has expressed delight over the success of the Social Cash Transfer Program in Liberia. In a recent high level meeting with Gender, Children and Social Protection Minister Williametta E. Saydee Tarr in Washington DC, Camilla noted that she was particularly gratified by the level of success achieved by the Liberia Social Safety Nets Project, which is implementing the cash transfer program. She pledged the Bank's continued commitment in working with Minister Tarr and the government through the Social Protection team on the ground in Liberia.
For her part, Liberia's Minister of Gender, Children and Social Protection said, the government will continue working with bilateral and multilateral partners to help in promoting the Pro Poor Agenda for Prosperity and Development.
Minister Tarr noted that government remains unwavering in providing the means through which Liberians and other residents alike can be lifted from poverty. She noted that government will continue to seek more support in order to spread the unconditional cash transfer program in all parts of the country.
In the coming months, Bassa, Rivercess, River Gee and Grand Kru Counties will be added to the SCT program under the REALISE project funded by the World Bank and other partners. Camilla is a Development economist and human development professional with 18 plus in international development, management, policy and strategy. She is currently the Social Protection and Jobs Practice Manager for West and Central Africa.