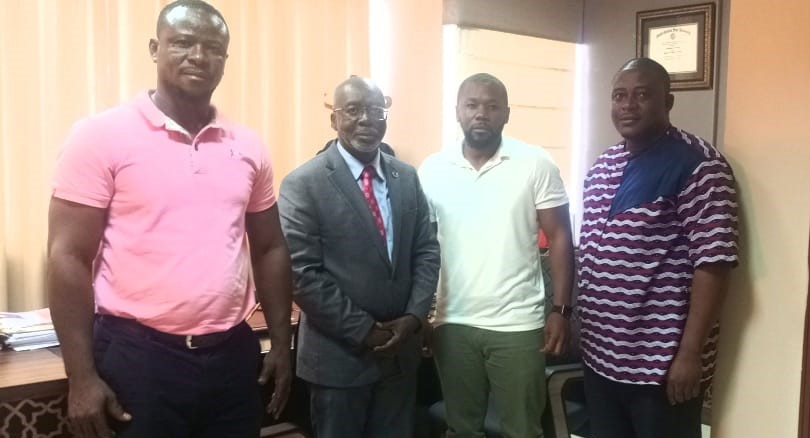 Deputy Speaker of the Liberian House of Representatives Cllr. J. Fonati Koffa has pledged to work with the Ministry of Gender, Children and Social Protection and other sector institutions, to support Social Protection programs in the Country.
Speaking when a team of Liberia Social Safety Nets Project staff led by the National Coordinator Aurelius Butler paid him a courtesy visit at his Capitol Building Office, Deputy Speaker Koffa said, "You have my support as deputy speaker in seeking more support for the sector. Your Cash Transfer in my County
brought some relief to my people, for which I am grateful".
Also speaking during the brief meeting, the National Coordinator of the Liberia Social Safety Nets Project Aurelius Butler noted, "We want to appreciate your willingness to work with us in promoting social Protection in Liberia, especially in a place like Grand Kru, where people are still in dire need of social assistance".
Mr. Butler also indicated," We will continue the Cash Transfer Program in your county (Grand Kru) under the REALISE Project, but we will need to make determination on the specific communities that will benefit, because this time, it will be based on targeting, which means, when a locality or community is chosen, every household in that area will benefit".
Grand Kru County benefited from phase one of the Social Cash Transfer Program, and is expected to benefit again under the REALISE project. Recently the LSSN project conducted data collection in districts five in Grand Kru County, with over 10,000 household data now stored in the Liberia Household Social Registry.
30