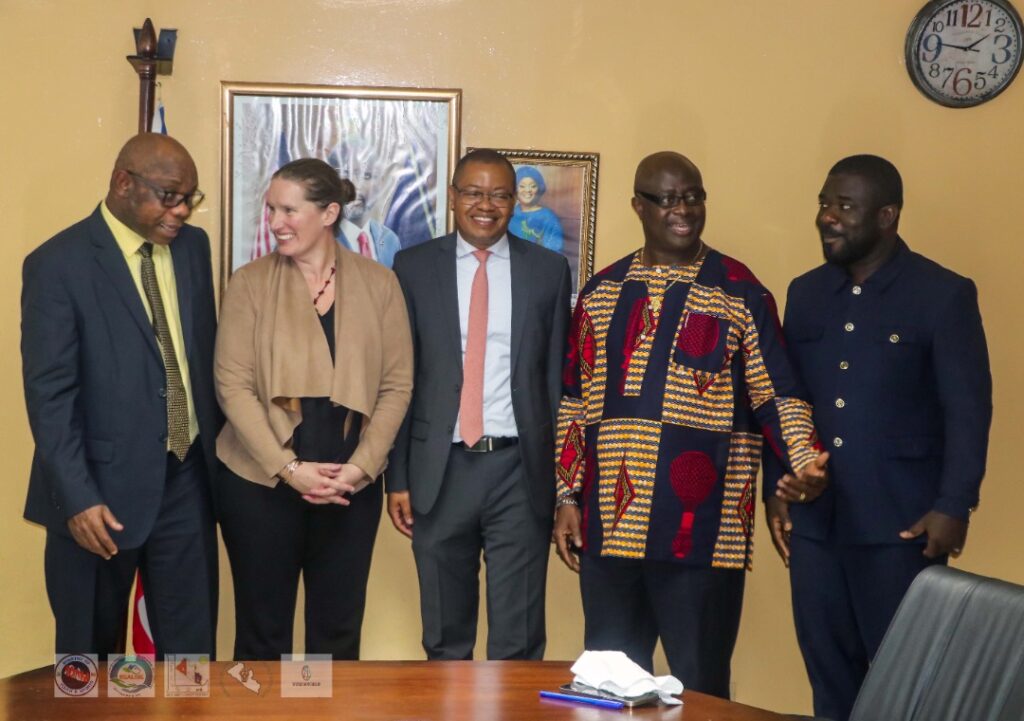 The Government of Liberia and the World Bank recently signed an additional financing agreement for the REALISE project implemented by the Ministries of Youth and Sports, Gender and LACE.
The project will focus on economic inclusion, cash transfers, and support to small businesses affected by the COVID-19 pandemic. The additional financing will see expansion of the project's lifespan and operations from 2024 to 2026.
Speaking during the signing ceremony Youth and Sports Minister Zeogar Wilson said, "out of the 20 million dollars concessional loan from the World Bank, 16 million dollars will go to cash transfers, to provide support to the poorest and most vulnerable households in Liberia in order to ease the burden of increasing cost of food due to global shock".
He noted, "This aspect of the project will fall directly under the Ministry of Gender, Children and Social Protection, which has been involved with Cash Transfers in the country".
For his part, Country Manager of World Bank Khwima Nthara explained that US$ 20 million additional financing to the REALISE project will be used to provide cash transfer to the poorest and most vulnerable households in Liberia in order to cushion them from the impact of the recent increase in the cost of food owing to global shocks.
Finance and Development Planning Minister, Hon. Samuel D. Tweah Jr. on behalf of the Government, thanked the World Bank for the level of support across several sectors of the country including, climate change, health, roads connectivity, infrastructure development and education.
Meanwhile, the Minister of Gender, Children and Social Protection has expressed gratitude the World Bank for the Additional Finance, noting that " more of our people will be affected positively